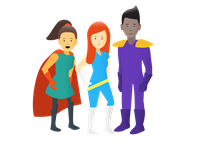 Everyone learns differently. You don't have to read the documentation straight through. Most pages stand on their own. Those new to Angular may wish to follow this popular learning path.

After reading the above sections, feel free to skip around among the other pages on this site.
Next Step
Try the tutorial if you're ready to start coding or visit the Architecture page if you prefer to learn the basic concepts first.